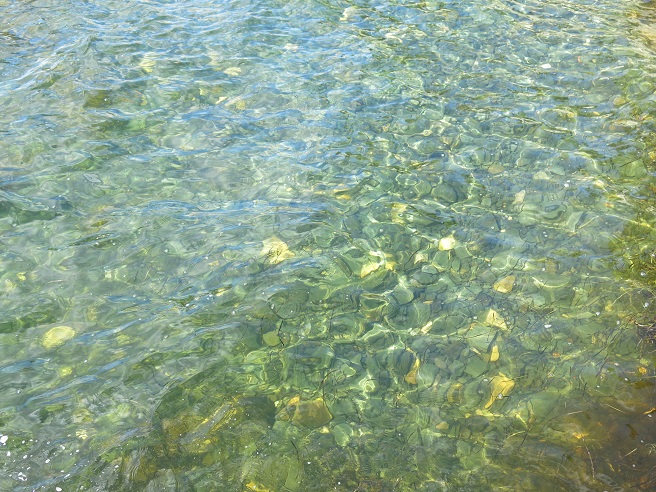 1. Most bedrooms I've lived in as an adult have been painted baby blue. It's a soothing shade to go to sleep and wake in.
2. I learned about royal blue when I was six years old. My mother ordered me a T-shirt that colour from Owl Magazine. The cartoon owl on it was printed in yellow; a striking combination.
3. My current favourite blue is the greenish blue when the sea is washing over rocks. The colour of water coming to land after years at sea.
(photo by Spike)